That Which Flows From This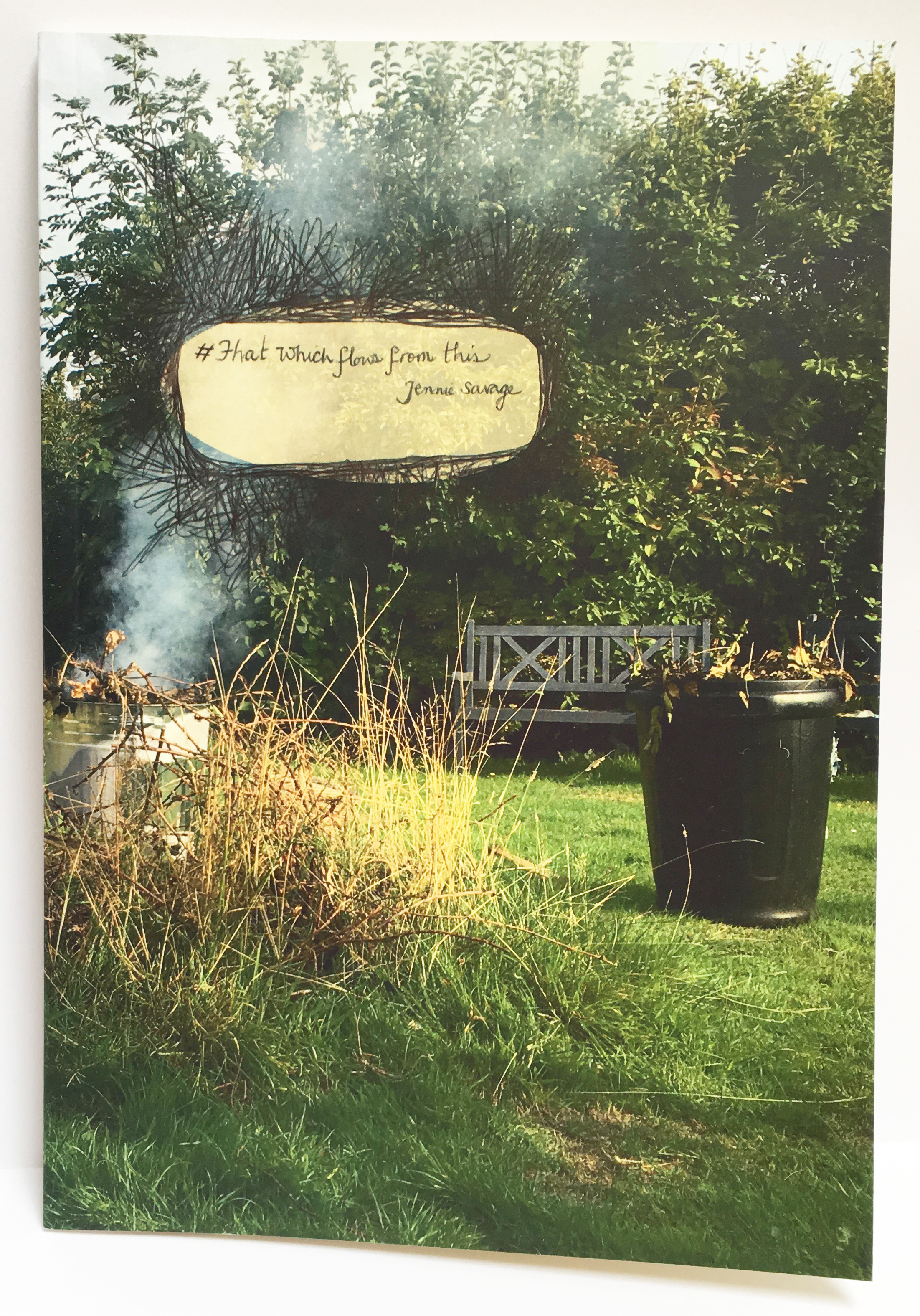 That Which Flows From This was a one-month residency, which I undertook with Edgework, a social media platform set up by Layla Curtis for artists who are interested in place. The starting point for this project was to begin with nothing and see what emerges from a set of simple actions; walking, mapping, talking.The project has been resolved as an artist book… now on sale from my shop. (£10 + P+P) and soon to be launched with an essay on  Edgework  journal (coming after Easter 2019).
The purpose of the project was to remain open and see what 'flows' from an established framework- a discussion with Edgework, a decision to walk daily and an agreement to make three posts per week for the social media platform.During this residency, I deviated from Adele Clarke's 'Situational analysis', which proposes a method for mapping complexity. Each post that I submitted responded to one of the tactics Clarke uses to map and understand a context. However rather than taking on the role of researcher exploring other I used my own biography and experience, revisiting the coastal village where I grew up.
The experience of undertaking this residency allowed me the space to really grapple with my relationship to this place. A place where I have a deep affinity but also dislike for reasons that have never been clear to me. During the residency I undertook a psycho-geographic approach, walking each day, photographing and talking to people about the village. I came to understand that the contradiction in my own experience was a response to the crushing banality of the post-war development of the village, where fields of houses are tacked on to its edges creating an ever-sprawling uniformity of design and scale. These developments amount to fields of characterless housing, commodities; rationalised economic units that are not built for legacy, longevity, and community but are simply the result of cause and effect, supply meeting demand. Capitalism in its most naked form, made visible. It became clear to me that not only is this housing impoverished in terms of design and therefore its contribution to the culture of the village, it is also a symptom of a changing post-war society. A historic move away from 'community' towards 'independence' – the suggestion that we must all be able to function alone or in
nuclear family units.
These houses also speak of things that we have lost. A connection to the deeper rhythms of landscape. The body. The distance which has grown between 'the land' and us, so that we have become viewers of 'nature' rather than part of its complex ecologies. 
At this moment in time greenbelt land is being released for permitted development and the current government is urging developers to build at all cost. Given my concerns- both those I identified and those I discovered during my research,  it felt timely to question this strategy, particularly in relation to the housing crisis, where conservation of landscape has been placed at odds with housing need.
This project and the research that has emerged from it have left me dreaming of selfbuild communities, imaginative architectural responses providing affordable housing and indeed housing projects driven by community. Ultimately, however, what I have learned is that developers have way too much unmitigated power and way too little imagination. The green spaces outside the city are now all up for grabs and unless there is a genuine conversation about how development happens in rural contexts it will become fields and fields of characterless housing with no sense of community, no facilities and no inbuilt sustainability.
An essay relating to this project can be seen on the Edgework Journal.